OCCU-SMART® MOTION
SENSOR CONTROLLED LED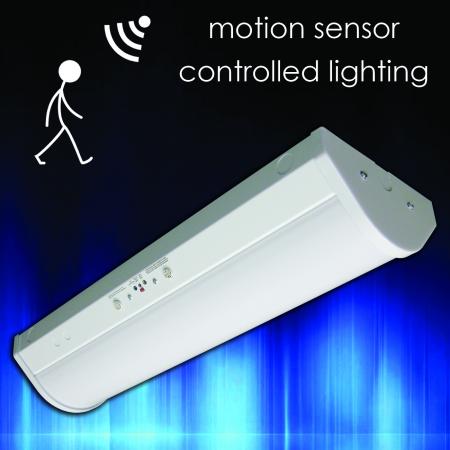 As energy consumption continues to be a growing concern, more and more business and building owners are discovering that Occu-Smart® motion sensor controlled lighting is the most cost effective and energy efficient solution on the market.
Motion sensor controlled lighting makes it possible to light areas that are in use and turn off or reduce lighting in areas that are not. 
Now selected models feature Bluetooth technology allowing field adjustable output power when in normal mode and field adjustable standby dim levels of full light output as well as time delay settings. No need to open the fixture – It's as easy as downloading a free iOS or Android companion app.  In addition, our VOL Gen5 Voyager features Multi-Color Tuning (MCT) adjustable CCT  (3000k, 3500k or 4000k)
Regardless of where they are mounted, motion sensor controlled lighting fixtures always provide a low level of light for safety and upon detection of motion, they switch to full brightness. Our Occu-Smart® series offers many options for sensor operated lighting systems and is available in a growing number of products to meet many design applications. Click on the products below to learn more.