OCCU-SMART® MOTION
SENSOR CONTROLLED LED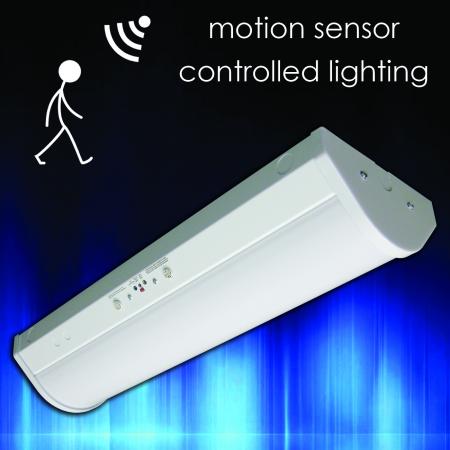 As energy consumption continues to be a growing concern, more and more business and building owners are discovering that Occu-Smart® motion sensor controlled lighting is the most cost effective and energy efficient solution on the market.
Motion sensor controlled lighting makes it possible to light areas that are in use and turn off or reduce lighting in areas that are not. By using a unique internally mounted ultrasonic motion sensor with state of the art electronic drivers, LaMar Lighting has designed an LED lighting system that can detect small movements even around corners making these fixtures ideal for many different applications increasing efficiencies, safety, and security.
Regardless of where they are mounted, motion sensor controlled lighting fixtures always provide a low level of light for safety and upon detection of motion, they switch to full brightness. Our Occu-Smart® series offers many options for sensor operated lighting systems and is available in a growing number of products to meet many design applications. Click on the products below to learn more.